Publications Received as Part of Membership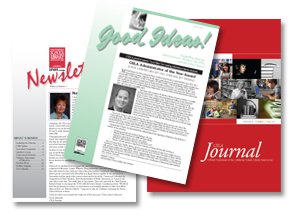 CSLA Newsletter
An eight-page monthly newsletter on issues and events of statewide and regional interest. Ten newsletters are published each year (none during July, and August). View Newsletters
CSLA Journal
Published twice a year, once in the fall, once in the spring. It is filled with thoughtful, in-depth articles by those working in the field. View Journal
CSLA Membership Directory
Contains the contact information of members listed by last name and also by location. An online version on our website is constantly updated and is accessible only by current members.
Good Ideas!
Published once a year, with a focus of interest to our California administrators and other decision makers. The purpose is to recognize schools (and their administrators) that have strong school library programs. View Good Ideas
Other Publications
The Paraprofessional in California Libraries
Print this brochure to hand to your site or district administrators, site councils and parent groups to help explain how a strong school library is staffed by a team of Library Media Teachers and paraprofessional clerical support. It is a free download.

California Author and Illustrator Directory
Contains the contact information, publisher, and a short description of the kind of activities the author/illustrator will do in a school setting.
Intellectual Freedom Resources
A collection of documents in PDF format which can be used as guides when developing policies and procedures for selecting materials, responding to censorship challenges, dealing with pressure groups, and promoting access to all types of material and information for all school library users. See additional resources.
Standards for School Libraries
Developed by CSLA, it contains comprehensive guidelines and standards for strong school libraries, including resources, staffing, facilities, literacy skill levels, and models of excellence.
WASC/CDE Focus on Learning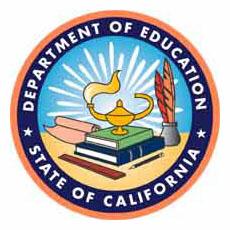 Focus on Learning is a document for accreditation of high schools. This document is intended to guide teacher librarians, administrators, and others to interpret, assess, and develop the library media program and to identify expected learning results. Its organizational design is focused in three types of groups or teams: Leadership Team, Focus Groups, and Home or Discipline/Stakeholder Groups. Download to find ways to include the school library. More information can be found at the WASC Accrediting Commission for Schools. Click here for the 2013 edition of Focus on Learning.

California School Library Media Centers and Academic Achievement
California-specific survey of public school issues, library issues, technology issues, and academic network applications conducted with the 25 largest school districts in 2002. By J. Siminitus and B. Jeffus, 2002. Download
California Community College Libraries
Overall library/learning resources center issues, based on 33 responses to a 1/26/01 exercise at CCC Council of Chief Librarians workshop on "What's Next? CCC Library Technology Trends." By Jackie. Siminitus
Overall Issues Outline | Library and Learnig Resource Center | Higher Education | Public Library Issues 1998 | Public Library Issues 2001